About Us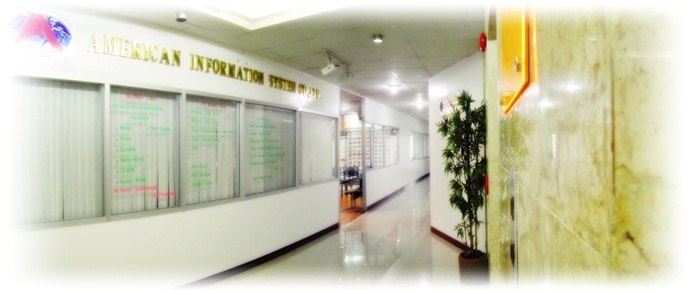 American Information System Co., Ltd.
No. 230 CS Tower 10th floor.
Ratchadapisek Rd., Huay Khwang
Bangkok 10310
Tel. 02-2740864,02-2740867 ,
089-7767190, 0816676981.
Opened in 2535 with the aim to transfer knowledge about Computer Hardware maintenance and Troubleshooting and Network Configuration and Management.
To attend the training. Knowledge and understanding of the technology of IT.

To provide participants with the skills. The deployment

To attend the training. Have the ability to analyze and troubleshoot system IT.

To attend the training. Have the ability to design systems and IT.

Nam nec tellus a odio tincidunt auctor a ornare odio.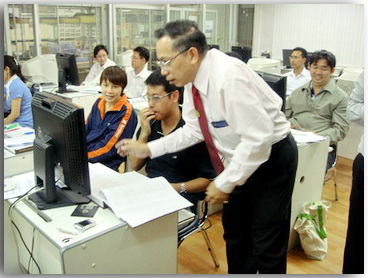 The company Shin Satellite Plc.
Sharp Corporation Thailand Limited (the Company).
TOT Public Company Limited (Thailand).
CAT Telecom Public Company Limited
Company Jasmine Blossom Marine Telecommunications Limited.
Company JasTel Networks Limited.
True Corporation Public Company Limited
Internet Corporation (Thailand).
Symphony Communication Co., Ltd
Companies Advance Infor Animation Technology Co., Ltd. (Thailand).
Company Myrtle Access Communication Public Company Limited (Thailand).
Samart Communication Co., Ltd..
Advance Telephone & Telecommunication
Aeronautical Radio of Thailand Limited.
Professional Computer Company Limited nationalists.
CS Loxinfo Plc.
Transit agencies such as Bangkok Expressway Plc , the Expressway Authority of Thailand , Bangkok Mass Transit System Public Company Limited (Thailand) , Donmuang Tollway Public Co., Ltd , Bangkok Metro Public Company Limited (Thailand).
Government agencies such as the Office Against Drugs , Parliament , Ministry of Justice , Division advance. The strategies and evaluating Bangkok , the Ministry of Foreign Affairs.
Military computer systems, such as Control Division. Office of Policy and Planning Authority Act. , The High Command, the Air Force Center for Science and Development, Office of the Information Technology Department of the Air Force, Naval Electronics.
Health and Hospitals Ministry of Public Health Almost across the country
Hospitals, both public and private , such as the hospital. Chulalongkorn Hospital Phyathai Hospital Group Ramkhamhaeng Hospital etc
Both public and private universities such as the University nearly universal. Mahidol University Kasetsart University Mae Fah Luang University University University took Ayub Mahidol University, Institute of Technology, Institute of Technology , Institute of Public Health of ASEAN. University etc.
Petrochemicals groups such as National Petrochemical Public Company Limited , PTT Exploration and Production Public Co., Ltd , Bangchak Petroleum Public Company Limited (the Company) , the company's pale Asia Limited Limited.
Electricity group such as MEA, PEA , the Electricity Generating Authority of Thailand. Affiliates such as Ratchaburi Electricity Generating Company Limited.
Banking and finance such as commercial banks and their affiliates Thailand , Bangkok Bank , Bank of Ayudhya. , Kiatnakin Bank, KGI Securities (Thailand) Public Company Limited, and so on.
The media companies include Bangkok Broadcasting & TV Co., Ltd. (Channel 7), MCOT., Ltd. (Thailand), Media of Medias Plc (Company), a company limited economic base, organization of public broadcasting and so on.
Private companies such as the Company. C. The Fort Squibb industry. Ltd. (Red Bull) , Chan Vanichakarn limited Osotspa Co., Ltd , a company BETAGRO Limited (the Company) , a company Ital Thailand Industrial Co., Ltd. , the company Asiasoft International Hotels Ltd. , CDG Systems Limited. companies Yokogawa (Thailand) Co., Ltd., AMR Asia Company limited, Gibraltar's Lane limited, Premier Queen's downgrades Manufacturing Manufacturing Co., Ltd. , etc.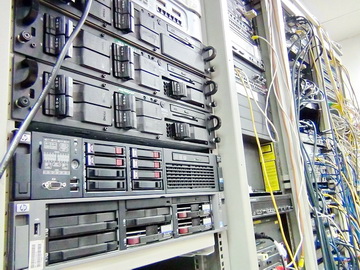 Equipment and teaching tools
Cisco Switch and Router

Load Balancer

Cisco Firewall / Netscreen / Fortinet

HP / IBM / Dell Server.

3Com Switch
Sample the atmosphere in the classroom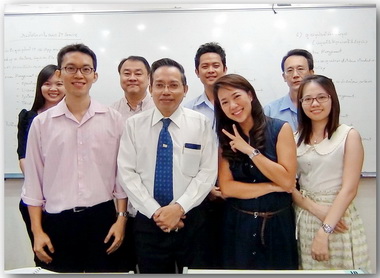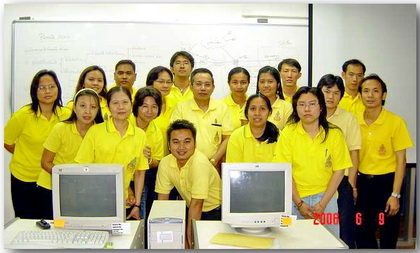 Information Institute